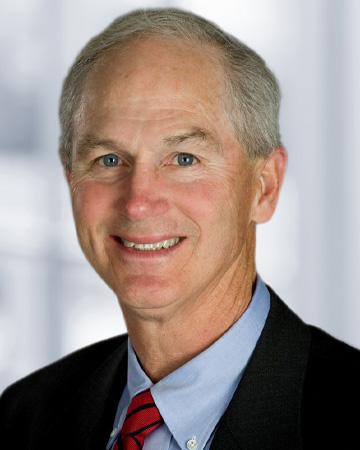 Kenneth D. Weeks, MD
Board- Certified Sleep Specialist | Former Co-Director of Novant-Hallmark Healthcare
Dr. Kenneth D. Weeks, Jr. is one of the few cardiovascular specialists in the U.S. also certified in sleep medicine by the American Board of Internal Medicine. As a Sleep Specialist for MyNextSeason, he applies his unique blend of expertise to help clients prepare mentally and ph
Dr. Kenneth D. Weeks, Jr. is one of the few cardiovascular specialists in the U.S. also certified in sleep medicine by the American Board of Internal Medicine. As a Sleep Specialist for MyNextSeason, he applies his unique blend of expertise to help clients prepare mentally and physically for the next chapter of their lives. In the United States, almost 70% of people report having issues related to sleep/sleep deprivation. The percentage of executives is even higher.
For more than 20 years, Dr. Weeks has treated hundreds of patients with overlapping sleep disorders and cardiovascular disease and joins MyNextSeason to offer a customized client experience where he will assess personal sleep objectives and goals, provide recommendations, and propose a plan for sustainable sleep habits conducive to better overall health. This offering is one part of the comprehensive support MyNextSeason offers that focuses on the whole person—body, mind, and heart.
Dr. Weeks previously served as Co-Director of Novant-Hallmark Healthcare in Charlotte, NC and as Assistant Chief of Medicine at Walter Reed Army Medical Hospital, where he reached the level of Lieutenant Colonel and received an Army Commendation and two Meritorious Service Medals. Recognized for his unique combination of medical excellence, warmth, and patient-centricity, Dr. Weeks was honored by a request to be personal physician to then President of the United States Ronald Reagan.
Dr. Weeks is a Fellow of the American Academy of Sleep Medicine, a Board Member of Physicians Impact Fund at Presbyterian Hospital Foundation, and a trustee of the Duke Endowment. He previously served as Board Chairman of Novant Health, and a Trustee of Davidson College. He regularly speaks to physician audiences at conferences as well as to public interest groups.
Dr. Weeks graduated from Davidson College, where he played basketball, and Duke University School of Medicine. He is married with three children.
Specialty
Board- Certified Sleep Specialist | Former Co-Director of Novant-Hallmark Healthcare