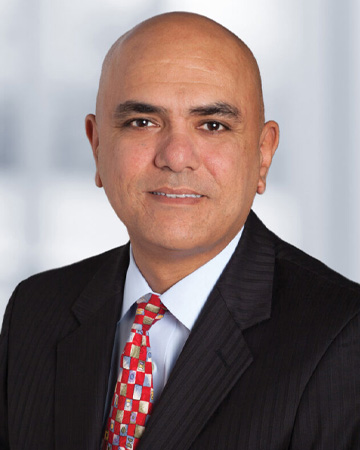 Vipin Ramani, PhD
Technology Advisor | Former CRO of Data Management and Artificial Intelligence, Bank of America
Dr. Vipin Ramani applies his expertise in the areas of artificial intelligence, data science, and risk management to his role as MyNextSeason's Technology Advisor. Vipin is additionally Founder and Managing Partner of Deep Indigo, a company specializing in artificial intelligen
Dr. Vipin Ramani applies his expertise in the areas of artificial intelligence, data science, and risk management to his role as MyNextSeason's Technology Advisor. Vipin is additionally Founder and Managing Partner of Deep Indigo, a company specializing in artificial intelligence–based product solutions. He is also cofounder of SHOAR, an artificial intelligence–based healthcare product solutions company.
Prior to starting Deep Indigo, he worked at Bank of America for 18 years, where he was Chief Risk Officer for Data Management and Artificial Intelligence. In this role, he led the efforts to ensure the bank's data related processes, risks, and controls were assessed, monitored, and tested. He also helped build a framework to manage the portfolio of AI-related efforts across the enterprise. Earlier in his career, Vipin served in a variety of roles at General Electric, leading teams to apply artificial intelligence to aircraft engines, power systems, medical machines, and financial services. He is a recipient of the Dushman award, the highest award for technical excellence given at General Electric.
Vipin graduated with degrees in Electrical Engineering and Management from Georgia Institute of Technology in Atlanta. He earned a PhD in Computer and Electrical Engineering (artificial intelligence) from Georgia Tech and has several patents in the areas of finance and technology. Vipin is a founding member of Water4Kids and Donate4Dreams (D4D). He and his wife, Sangita, live in Charlotte, North Carolina, and are looking forward to seeing what their sons accomplish as they launch their own careers.
Specialty
Technology Advisor | Former CRO of Data Management and Artificial Intelligence, Bank of America