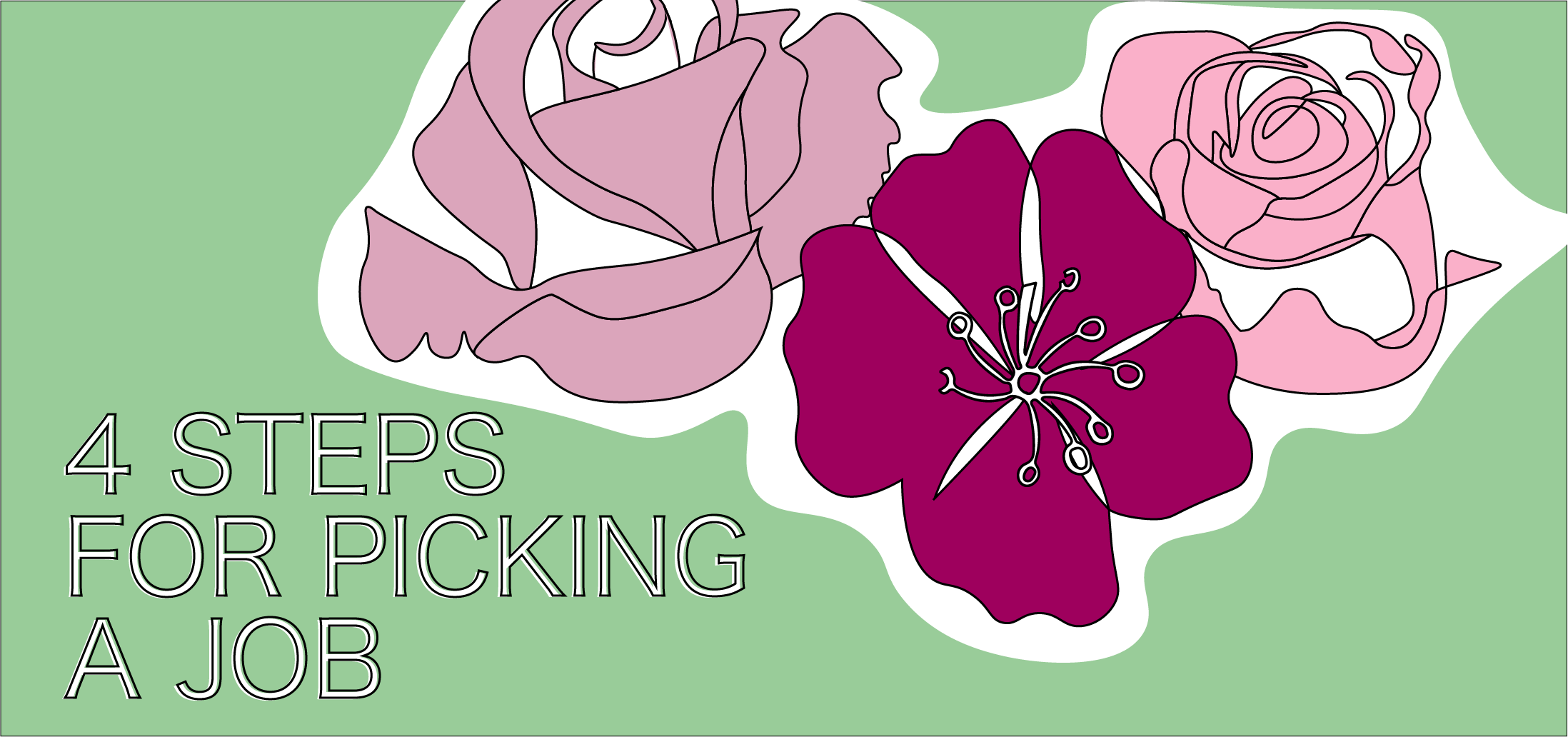 By: Mary Eveleen Brown, MyNextSeason Intern
In the transition from school to workforce, many young people, like myself, find themselves at a crossroads, trying to find their talents, alongside what they want to do for the rest of their lives. Many already know what they enjoy doing, but struggle blending their interests and hobbies with something that brings in money.
In the past year, I've been exploring my talents, and how I can use those gifts in the workforce. For example, I've always loved art, longing to create beautiful art displaying technique and thoughtfulness. However, I didn't want to be an art major. I wanted to use my knack for business and markets, blending my love for art and unique thinking, and do something that regularly challenged me.
But what I love, and what the world needs—what companies are hiring for—I found to be very different. So that brings me back to the crossroads: where do those things intersect? For me, that was graphic design. I get to use my eye for artistic design in work that is useful for so many companies. Everyone needs their brand to be attractive to their audience, and without it, they alienate basic consumers and lack credibility.
But I didn't just stumble on this intersection of what I love and what the world needs. I learned many lessons and received a lot of advice to find it. I've learned there are different strategies for deciding which career path is right for you. Here are some "dos" and "don'ts" of career hunting:
Do ask for help.

This year I moved to a new city, lucky to be surrounded by mentors who are always willing to offer advice. I'll never forget what I heard: if you think you might like a certain career path, be curious about it. Find someone in that field and take them to lunch, pick their brain, and see what skills are needed. This is the best way to determine if you should pursue that career or not. Networking and connecting with professionals can be terrifying, and we are so accustomed to our screens and technology that we often shy away from face-to-face meetings with strangers. However, once I swallowed my awkward anticipation and finally started networking, it ended up being the most encouraging part of my job search. People want to help you—you just have to take them up on it.

Don't be paralyzed.

When I thought about my looming career, I was paralyzed by the sheer number of possibilities that I could pursue or accidentally cut off. Looking at all the open jobs on LinkedIn, it is easy to crumble under the fear of making a wrong decision. But you have to start somewhere. Powering through the stress and beginning your research starts the snowball rolling of your job search. Remember that the best opportunities sometimes fall in your lap or come from unexpected places, and you almost never have to figure out your future all by yourself.

Do your research.

Finding the career path that blends your interests and gifts with what the marketplace needs is tricky if you don't know the economy you're headed into. It's easy to think, "why wouldn't they want to hire me?!" In reality, the job market is competitive, and you're not the only one with an impressive resume. So, do your research: Which fields are hiring? Which companies need talent? Again, don't be scared to ask a mentor for advice. Develop a list of skills that you want to work on to make yourself a more attractive candidate. For example, graphic designers are often asked to create websites, but companies have to find a software coder who can make the site run. When I realized there's not a lot of overlap between those two fields, I started teaching myself how to code. Never assume you've finished learning.

Because of the constantly changing opportunities, sometimes the job you want isn't exactly in your wheelhouse. For example, a friend went to school for counseling, but decided to pursue a teaching career. You aren't limited to what you chose in college. Don't dismiss a potential career because you're not qualified; figure out how to become qualified. Put your research to action and make yourself the best candidate for the job.

Do know that nothing is permanent.

The job you're doing in 5 months will most likely not be the job you're doing in 30 years. Careers have fluidity. Based on this, be open to opportunities that fall in your lap. Even a job you think won't get you where you want to go can surprise you—you never know where it will take you. The connections and skills you might learn in a "non-dream job" could land you in your dream job. Remember that you don't have to have everything figured out right out of college. You can change your mind over and over until you find what you love and where the world needs you.
Through this past year, I've learned that the future is never what I expect it to be, and I'm so glad it isn't. Your future career lies in the little moments, connections, and decisions you make, just as much as it lies in the big moments and movements. The key to any successful career search is this: be willing to say YES, and remember that expectations are the thief of happiness. There are countless opportunities out there for you, and with dedicated work, you can blend your work and your talents. It just takes commitment to the process.