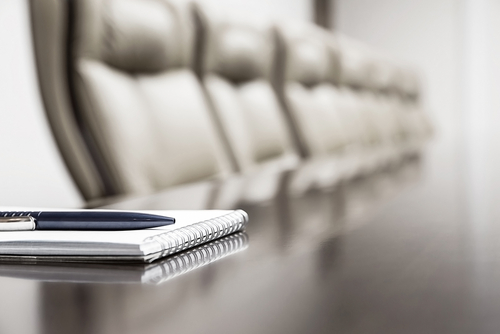 5. December 2019
Looking for a Board Seat? Follow These 4 Simple Tips
by Vanessa Castagna, MyNextSeason Advisor
Corporate boards have their own personality, culture, and reputation. A board's need for particular director qualities, diversities, and experiences will unavoidably evolve and change over time depending on business conditions, so board members (and would-be board members) need to be ready.
A lot of search firms will emphasize what actions need to be taken, or which characteristics and skills an individual needs to have to be certain they are "board ready." These can include executive leadership, well-roundedness, strategic thinking, and the like, but I believe there needs to be more emphasis on the flip side of the equation: what an individual should be looking for in a board seat.
I served high-profile retail chains as an upper-level executive for decades before I launched a new season as an independent director at several public consumer products companies, a technology/logistics company, and a large public research university. Through my experiences interacting with and serving on boards, I've learned a lot about board makeup and chemistry—and why "fit" between an individual director and the board/company is so important.
In my work as a MyNextSeason Advisor, I have counseled and advised many clients as they approach their first candidacy to become a director. They've worked hard for years, made an impact in their industry, and are ready to lend their expertise to an organization with an open board seat. Some clients I've worked with have been tempted to say "yes" to the first board opportunity that comes along, but I always caution them to do their due diligence first.
Here are 4 brief and simple tips I like to provide those who are embarking on their first director quest:
1. Look for a well-run company with a clean fiscal history. For your first directorship, think before affiliating yourself with any company dealing with headaches like a messy turnaround, restatement of earnings, serious legal issues, or massive downsizing—basically, anything that would make major negative news headlines. There might come a day you'll enjoy being in the middle of these types of challenges, but until you are a more seasoned board director, my advice is to steer clear. You need to think about how that company will look on your resume.
2. Gauge your interest in the industry/company. You will enjoy your first director experience much more if you like what the company is doing or admire how they are shaping their industry. Directors need to believe in the company, identify with their values, and understand the company's vision, purpose, and direction. I was once offered a seat on the board of a large national transportation company. Although I do enjoy operations and logistics, I couldn't picture myself in transportation. I turned that opportunity down, only to find others that were more interesting and rewarding to me.
3. Look for a location you would enjoy visiting. This might sound trivial, but I assure you, when you think about committing to a board for the next 5 years (give or take), that's a lot of repeat visits to one location. Seriously ask yourself: Would you enjoy traveling to this city 4-5 times a year, for 2-3 days each meeting? Would your spouse or partner ever be interested in coming along with you to this location? Is it a culturally interesting place to be, with museums and restaurants you'd like to check out? Are there other strategic benefits to traveling there—perhaps a relative or friend living nearby that you could visit as a piggyback to your board meetings? If you are still working full time, I urge you not to burn precious travel days going to a city you don't enjoy. Your time is valuable; please don't spend it in a place you can't wait to leave!
4. Interview the company as rigorously as they interview you. Do extensive reading and research; seek out anyone in your network who might have a history with this company. Prepare your questions for each director as you go through the interview process. Don't be afraid to ask the tough questions: What is this board's culture like? How does it deal with difficult issues? How does the board handle dissenting opinions? The directors interviewing you will respect you all the more for doing your homework. To keep it all in perspective, remember that your commitment needs to be about 5 years, so make sure this is an environment in which you feel you can be yourself and make a difference in the foreseeable future.
Serving on a board should check two major boxes: (1) your personal and professional development and (2) making a difference for the company or organization. If a board opportunity doesn't meet those basic criteria, please don't accept it. You have a lot to offer, and there will be other opportunities for you to have an impact. Follow my advice and make your first board directorship an experience that will stretch you, challenge you, and reward you.
Back to Blogs